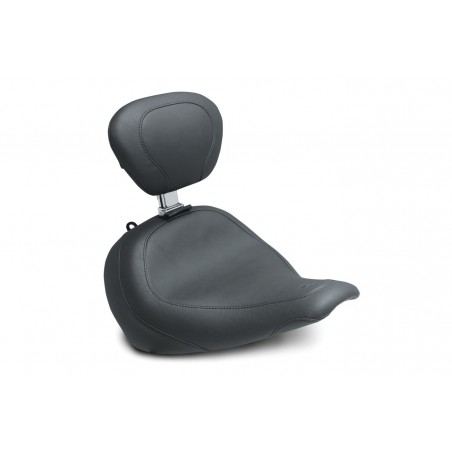 Softail Fat Boy Mustang Wide Tripper Solo Seat with Driver Backrest 2018-2020 79772
Fitment:
2018-2020 Softail Fat Boy
The popular Wide Tripper combines style and comfort, sitting the rider slightly lower than stock with extra width in the hip area for even weight distribution and increased comfort.
Available with or without built-in driver backrest receiver, the spacious 14" wide driver seating area is 1.5" wider than stock and is cut narrow at the nose for better ground reach at stops.
The sleek design features detailed stitch work in the highly durable synthetic glove-leather cover.
Related Products
( 16 other products in the same category )